Our Wooden Roses are hand made using quality wood, with particular attention to detail, that creates a truly unique real looking rose that will last a life time.

These wooden roses are a splendid way to express Love, Friendship and Appreciation. Comes Scented or Un-Scented
Your love lasts so should your Rose!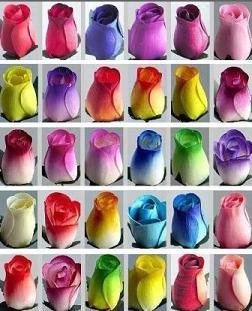 Click on Picture for Additional Wooden Rose Colors

Wooden Roses

Exquisite wooden roses from Europe and Asia. Our wooden roses are made from the highest quality wooden birch wood, by fine craftsmen. These
wooden roses
are perfect to send as an everlasting token of your love, or to create a fantastic impression in your living room, lounge, or office. Our
wooden roses
come scented or un-scented. Wooden Roses last as long as your feelings ... ROSES FOR a LIFEtime.
Wooden Roses are great gifts for any occasion:
Wooden Roses can be given as a Valentine's Day Gift, as a Sweet Heart Gift, as a Thanksgiving Gift, as a Christmas Gift, as a Wedding Gift, as a Birthday Gift, as a Get Well Gift, as a Graduation Day Gift ,as a Grandparent's Gift, as a Father's Day Gift, as a Thank you, for Mother's Day, for a New Baby, for a Romantic Gift or any occasion!
Personalized Wood Roses -
COMING SOON - Wood roses "
Personalized"
Imagine being able to express your feelings and thoughts with a gift of Roses. Whether you are proposing marriage to the one you love, sending an anniversary or birthday bouquet of roses, thanking customers at work, or just letting someone know just how much you care, sending a personalized rose will make them feel special and be assured they will tell their friends and family about the impact it made on them. A beautiful gift that will last a Lifetime!
Our Wooden Roses are so real in how they look, feel, and smell that many people will be thinking they are a real roses! Wooden Roses do not need refrigeration, special storage and won't wilt. RosesForLife has created an everlasting and distinctive alternative to fresh roses that fade and die. Our wood roses are perfect for that special occasion, floral arrangements, interior design projects, corporate recognition, party favors, keepsake events, wedding flowers and more!

RosesForLife Wooden Roses have 3 main areas: The wood rose petals are made from birch wood, the leaves from fiber and the stem of the rose flower is constructed from a bendable wire wrapped in special and realistic green paper to produce a one of a kind real looking rose. . ****Our wooden roses last a life time and create a truly unique gift.*****

The traditional anniversary gift for the 5th Wedding Anniversary is an anniversary present made from wood ! What could be better on your five year anniversary than a gift of wood flowers?

This unique product of wooden roses, is great for the fundraising community and retail markets. Be the leader with this dynamic product establishing this as an ongoing fundraiser. Contact us for more information. info@rosesforlife.com
---
---